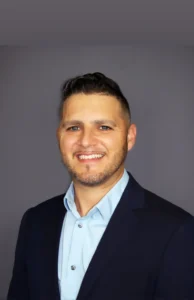 Joel Torres
Lead Hair Restoration Specialist
Joel Torres is not only the Lead hair specialist at Orlando Hair Loss Solutions he is also the founder. Beginning his journey in 2005 under world renowened hair surgeon Dr. Matt Leavitt at Meducal Hair Restoration. Under his tenure at MHR he was privilege to be involved in multiple International Society of Hair Restoration (ISHRS) workshops where he was able to not only provide his skills to teach future hair restoration doctors and technicians but also further educate himself in future technologies in this ever evolving field. He also was one of few to earn a Leavitt Hair Restoration Academy certification. Joel has also had the privilege to work for Bosley after the merger of MHR and Bosley.
In 2013 after graduating from Americare school of Nursing, Joel took his skills to Orlando/Tampa Hair Md where he took part in joining a new hair restoration center and was able to lead the hair team for 7 years. While being at Orlando/Tampa Hair MD he was able to not only further his skills but sharpen his leadership skills. During his tenure Joel was able to train their hair specialist and ensure there techniques where above industry standards. While working for Orlando/Tampa hair MD he was able to meet Dr. Azad and was privilege to be his Lead hair restoration specialist on his procedure. Which brings us to today.
Today Joel not only has experience from the old "strip" method from when he started 16 years ago, but also learning and evolving in perfecting all of today's modern technologies and techniques of hair restoration. These include all of today follicular unit extractions techniques (FUE) which include Manual, Neograft, Smartgraft, Atera, and Artas Robotics.
This is why today he is proud to partner up with Dr. Azad one of the most experience and few board certified plastic surgeons in Central Florida. With both sharing two key ingredients for success, patients first and obtaining natural results. He looks forward in helping and making you part of the OHLS family.
Kamran Azad
MD Plastic Surgeon
Dr. Kamran Azad is a one of the few board certified plastic surgeons in Central Florida with additional aesthetic fellowship training. Dr. Azad specializes in Aesthetic Surgery of the breast and body. After graduating summa cum laude from the University of California – Irvine, Dr. Azad received a Masters Degree in Science, Applied Physiology from Rosalind Franklin University in North Chicago, Illinois. Dr. Azad was awarded his medical degree at the Chicago Medical School where he graduated in the top 10% of his class. He was a candidate for the Alpha Omega Alpha Honor Medical Society for outstanding academic achievement.
Dr. Azad completed his residency in General Surgery at Westchester Medical Center in Valhalla, New York, serving as Chief Resident his final year. He then was selected to complete his Plastic Surgery residency at the Albert Einstein/Montefiore Medical Center in New York under the direction of Dr. Mark Sultan, Dr. Mark Smith, and Dr. Joseph Shin, one of the most rigorous and prestigious plastic surgery training programs in the Northeast. While in New York, Dr. Azad was afforded the opportunity to learn from numerous international leaders in both reconstructive and cosmetic surgery.
Dr. Azad chose to pursue a full year of additional training, focused exclusively on Cosmetic Surgery. He was selected to attend one of the most prestigious fellowship programs in Aesthetic Surgery at the Plastic Surgery Center in Sacramento, under the direction of the country's top plastic surgeons: Dr. Scott Green, Dr. Wayne Yamahata, and Dr. Debra Johnson. During this year, Dr. Azad enjoyed the opportunity to hone his skills in what is considered to be the highest volume cosmetic surgery practice in the United States. There he was trained in the most advanced aesthetic surgical techniques of the face, breast and body – a skillset that he brings to each and every one of his patients.
Dr. Azad is Board Certified by the American Board of Plastic Surgery and is currently a member of the American Society for Aesthetic Plastic Surgery (ASAPS) and a current member of the American Society of Plastic Surgeons (ASPS). He is also affiliated with Oviedo Medical Center in Oviedo, FL.
Perhaps the most important qualification of Dr. Azad is his compassion and keen awareness that communication of expectations is of great importance. As an Aesthetic plastic surgeon, you not only have to have great technical skills, vast knowledge of the anatomy, and the principles of plastic surgery, you also have to be able to develop a relationship with the patient by listening to their needs, gaining their trust, and being there for them throughout the entire process.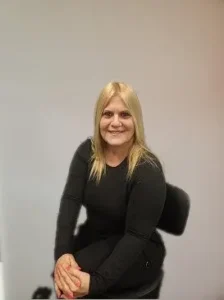 Candy Belkis Rodriguez
Candy Rodriguez is and irriplaceable asset to Orlando Hair Loss Solutions. With over thirty-three years of experience in the field of hair restoration. After earning a diploma in medical assisting, Candy continued her education at Miami Dade College where she graduated as a Surgical Tech. As she finished her schooling Candy gained extensive hair transplant experience as a technician in Miami Dade County, working for well-known doctors in the field of hair transplantation.
Candy has received training from experts in their field, assisted in live surgery, and coordinated technician training for hands-on experience. As hair restortion has evolved so has she. Her expertise encompasses the entire hair transplant process, using the traditional harvesting technique 'strip' method to todays advance Follicular Unit Extraction (FUE).
Working along side Joel for over 6 years she is looking foward in continuing her journey in hair restoration.
Can I go to work the next day?
We recommend taking at least 3-5 days off work. If work requires lifting a minimum of 7 days off is required.
How long until I can work out?
Heavy lifting and rigorous workouts can resume 7 days post procedure.
Any long restrictions after the procedure?
6 weeks post procedure covering the top (grafted) area of head via hat, vandana is required if going under the sun for an extended period of time.
How long until we see final results?
You begin seeing new hair growth around 3-4 months post procedure. About an inch of hair 6 months, and final results 12-18 months post procedure.
Will the new transplanted hairs fall out in the future?
No, the hairs taken from the donor area are non susceptible to DHT (dihydrotesterone) and should last a lifetime.
Will the new transplanted hairs fall out in the future?
No, the hairs taken from the donor area are non susceptible to DHT (dihydrotesterone) and should last a lifetime.
Don't Wait Any Longer. Get Your Free Consult Now!